Navigating the Challenges in Social Media Ethics
Session Description:As social platforms have emerged and been adopted widely for journalism, ethical issues have been discussed in professional forums such as the Poynter Institute and the Online News Association and within news organizations. Ethics scholars and other researchers have also begun publishing work on ethical challenges and best practices in social media. But the ethical questions are complex, and they are evolving as practices and the tools themselves change. This panel will focus on several continuing challenges using three widely recognized ethical principles – seeking truth, acting independently and minimizing harm – for analysis.
Panelists:
David Craig, professor and associate dean, University of Oklahoma
Kelly Fincham, assistant professor, Hofstra University
Steve Fox, lecturer/Multimedia Journalism coordinator/Sports Journalism director, University of Massachusetts
Ginny Whitehouse, associate professor, Eastern Kentucky University
Photos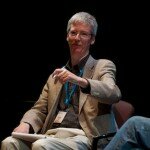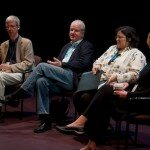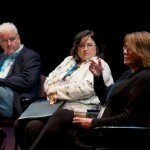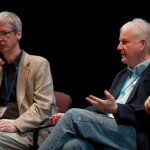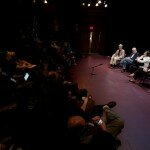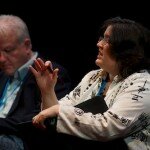 Student Writeup
By Shannon Kaestle
University of Florida
GAINESVILLE – The question of whether anything posted to a social media site is ever private was debated during the "Navigating the Challenges in Social Media Ethics."
The panel of leading digital journalism professors worried that some students — and professional journalists — may not know that even if something is posted to a private Twitter account or posted to a Facebook account with strict private settings, it could be made public by a user's followers.
The panelists and the audience disagreed on whether professional journalists and student journalists should avoid expressing certian viewpoints on social media. The panelists also discussed whether reporters should immediately re-tweet information during a breaking-news story or take time to verify the information.
Tweets
Trackback from your site.