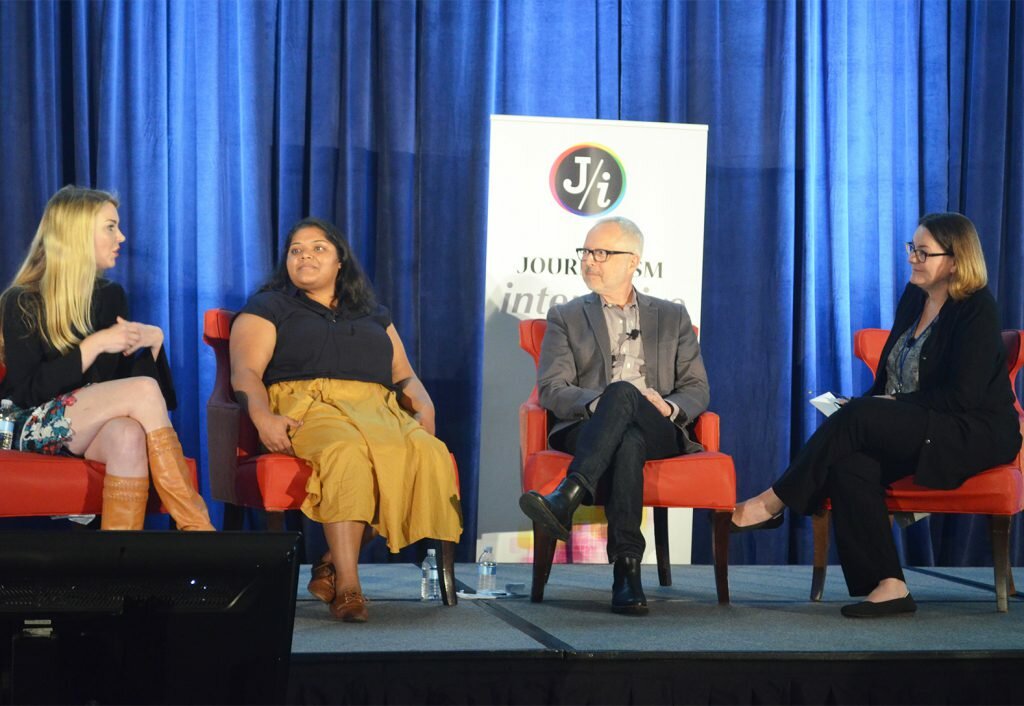 CONNECT
Our mission is to bring together those leading the digital evolution in industry with those leading it in education. (Photo by Penny Caudle Lee.)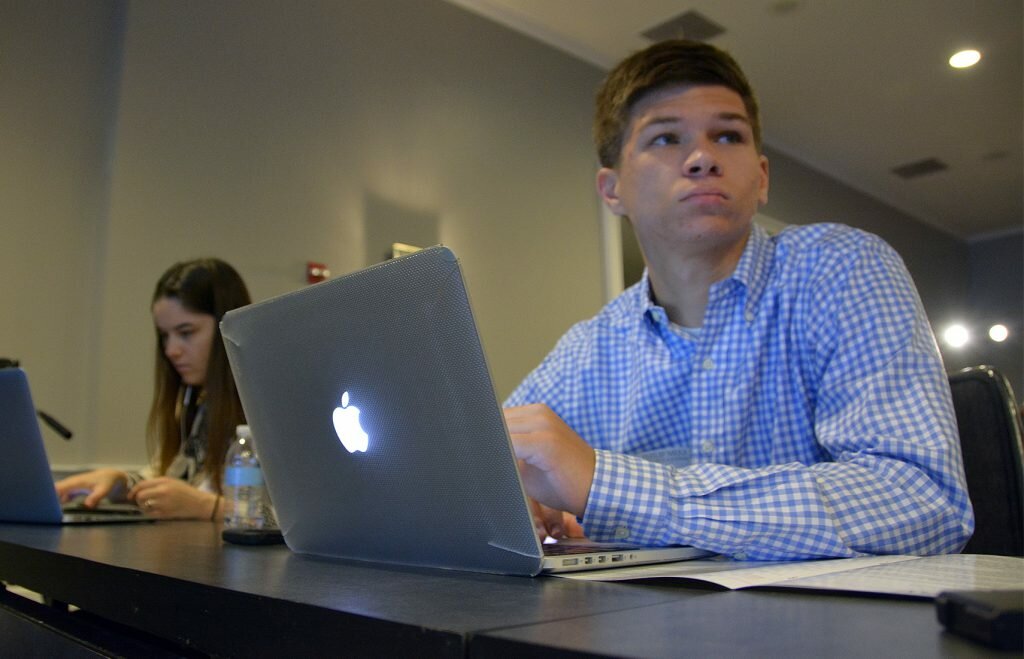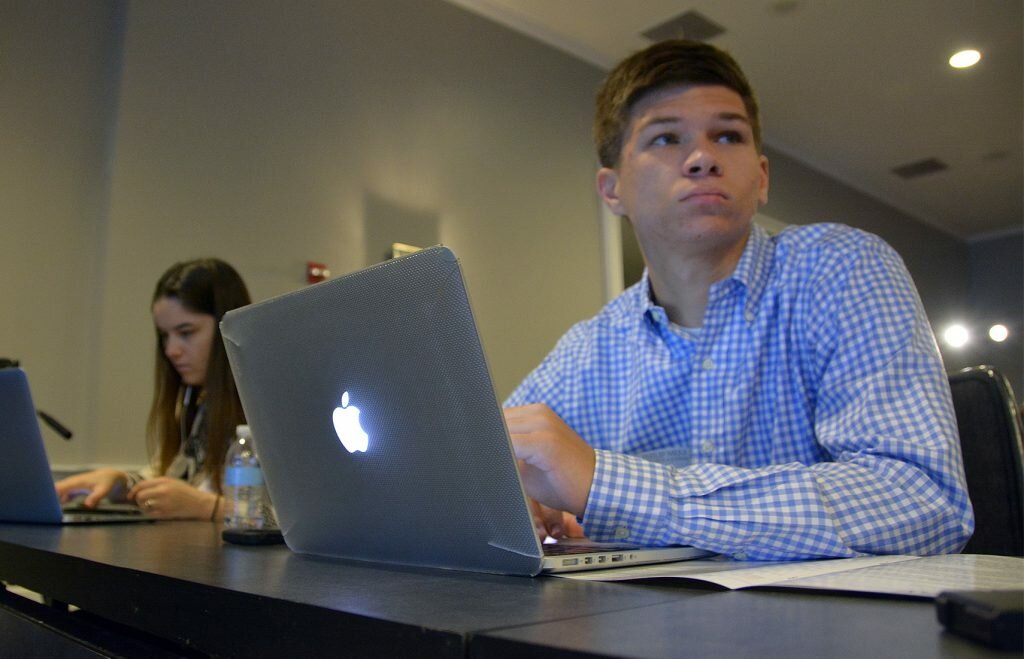 LEARN
The conference offers hands-on training in a wide range of digital media tools and platforms. (Photo by Bethany Swain.)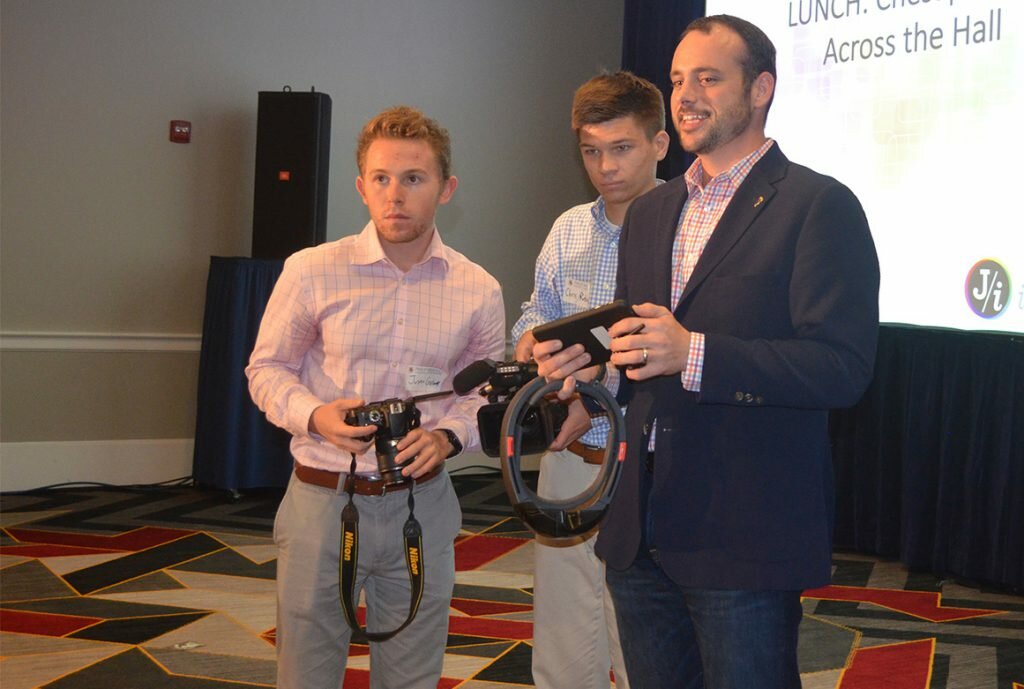 Incite
Journalists and educators share success stories. J/i specializes in case studies and lesson plans. (Photo by Penny Caudle Lee.)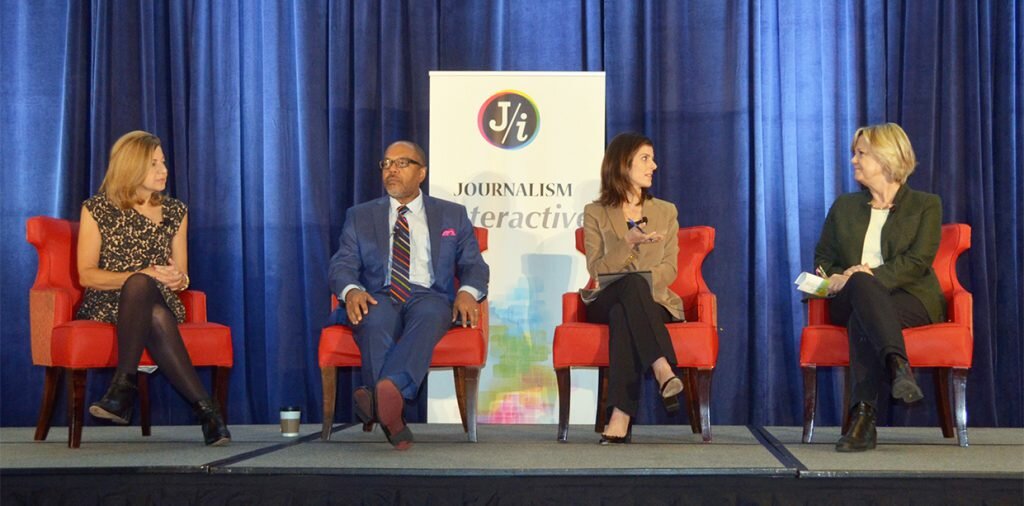 L. to R.: Opening keynote with Margaret Sullivan, The Washington Post; Kevin Merida, ESPN's The Undefeated; Julianna Goldman, CBS News; Dana Priest, The University of Maryland and The Washington Post. (Photo by Penny Caudle Lee.) Watch the full-session video here.
Exploring Key Topics in Digital Journalism Education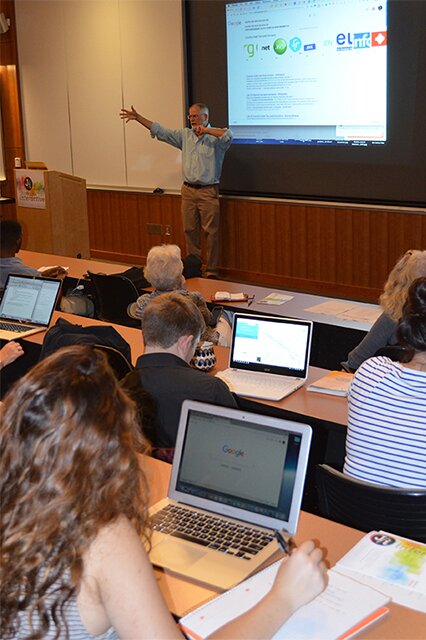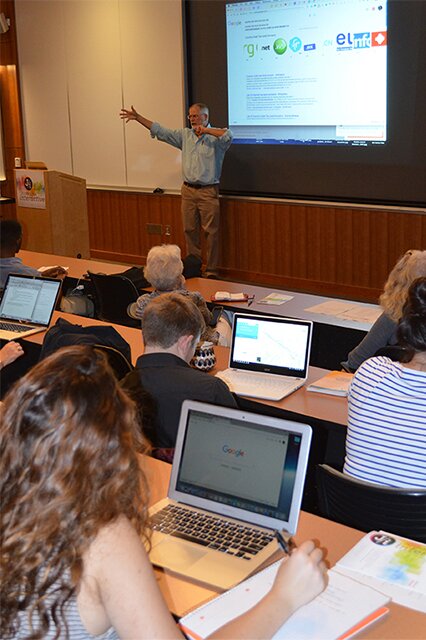 Planned and organized by a consortium of top journalism schools, Journalism Interactive has become the premiere conference for journalism educators to connect with digital newsroom leaders to share knowledge and explore how new technologies are shaping journalism education.
Since 2011, J/i has provided an intimate setting for training and networking with digital journalism educators, practitioners, communicators and scholars. This year, a key theme was how journalism education is adapting to a media ecosystem in which news can be greatly enhanced—but also greatly distorted—by social media and other digital technologies.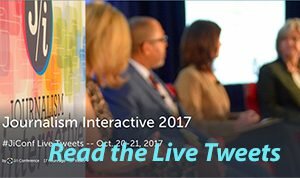 In addition to faculty at the University of Maryland, the 2017 conference was organized by faculty at the University of Florida, University of Missouri, University of Mississippi and University of North Carolina at Chapel Hill. Schools rotate hosting responsibilities each year.
The Knight Foundation served as the 2017 event sponsor.